Course Catalog --> Course Catalog
>
Special Presentations
>
Visiting Speakers
Fred Hooper- The Extraordinary Life of a Thoroughbred Legend: Author Talk and Book Signing
NEW!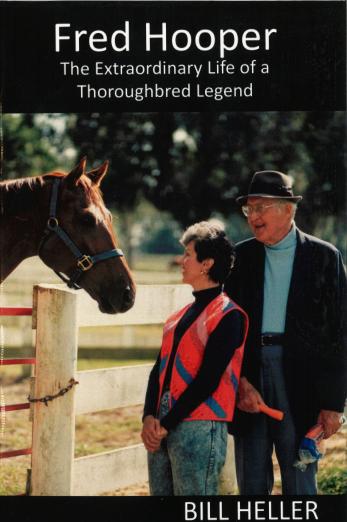 A school dropout who later founds a teaching academy. A teenage daredevil and tradesman who later creates a road building legacy with no experience. A new thoroughbred owner who goes on to win the Kentucky Derby in his first try. Enjoy this class on the life of a Florida thoroughbred industry pioneer who lived to be 102. Based on the recently published book, this event covers the life of Fred Hooper in Ocala, his innovations in the industry, and his life philosophy. From being the first person to successfully ship horses cross-country by plane, to being the first to bring Latin American jockeys to the U.S. racetracks, Hooper was a founder, inventor, visionary, and a loyal man to all those who knew him.
Author Bill Heller and Wanda Hooper Quigley will be haring tales from the book as led by Gantt as moderator.
Fred Hooper- The Extraordinary Life of a Thoroughbred Legend: Author Talk and Book Signing NEW!
Instructor:
Tammy A Gantt
Course #:
SPE203
Time:
1:00 PM - 2:30 PM
This class meets 1 time on:
M, 10/11/2021
Members: $6; Non-Members: $11
Location: Live Oak Hall
Seats Available:
31
By registering, I agree to INDEMNIFY AND HOLD HARMLESS Master the Possibilities, Inc., Sidney Colen & Associates, Ltd., On Top of the World Communities, Inc., Horticultural Arts & Park Institute, Inc., Bay Laurel Community Development District, and any of their agents, directors, officers, representatives, volunteers and employees from any and all loss, damage, injury, action or cause of action resulting from the classes, events, or trips and/or equipment owned or operated or permitted to be used or operated or is used or operated. This Release Waiver and Hold Harmless Agreement includes those classes, events, or trips inside or outside of Master the Possibilities, Inc. For the full waiver, visit https://www.masterthepossibilities.org/sites/default/files/PDF/WaiverofLiability.pdf .
Masks and social distancing are recommended in all indoor areas. COVID-19 is an extremely contagious disease that can lead to severe illness and death. According to the Centers for Disease Control and Prevention, senior citizens and guests with underlying medical conditions are especially vulnerable. COVID-19 is believed to spread mainly through person-to-person contact. You may have a risk of contracting the virus simply by being present at this facility. By entering, utilizing or participating in any activity in or at this facility, you are agreeing to assume all risks including personal injury, illness, disability, or death related to exposure to COVID-19. Do not use this facility if you have symptoms of, are diagnosed with, or have been exposed to COVID-19. You hereby release, covenant not to sue, discharge, and hold harmless Master the Possibilities and On Top of the World Communities, LLC, Sidney Colen and Associates, Ltd., their agents, servants, and employees, and any other interested parties from all Claims, including all liabilities, claims, actions, damages, costs or expenses of any kind arising out of or relating thereto.